Bhadrakali temple in Warangal is among the oldest temples India that are dedicated to Goddess Bhadrakali. Located atop a hill, between the city of Warangal and Hanamkonda, by the side of Bhadrakali Lake, it is an ancient temple which was originally built during the Chalukyan reign in 625 AD.
Bhadrakali temple regained its magnetism after it was renovated in 1950s by Sri Ganapathi Sasthri and a few other locals. Although now it bears only a few traces of its glorious past, this temple is one of the most popular shrines and is visited by lakhs of devotees every year.
Along with historical importance and religious significance, natural rock formations around the temple also make this temple a must visit. However, as photography is not allowed inside the shrine, Warangal Bhadrakali temple photos cannot depict its mystical beauty. If interested, devotees can take photos outside the main temple.
In this temple, the main deity is Goddess Bhadrakali who is shown in sitting position. She is shown with eight hands, each carrying one weapon and is wearing an alluring crown. The idol is 2.7 meters and is made out of stone.
Navratri Avatars of Bhadrakali - 2022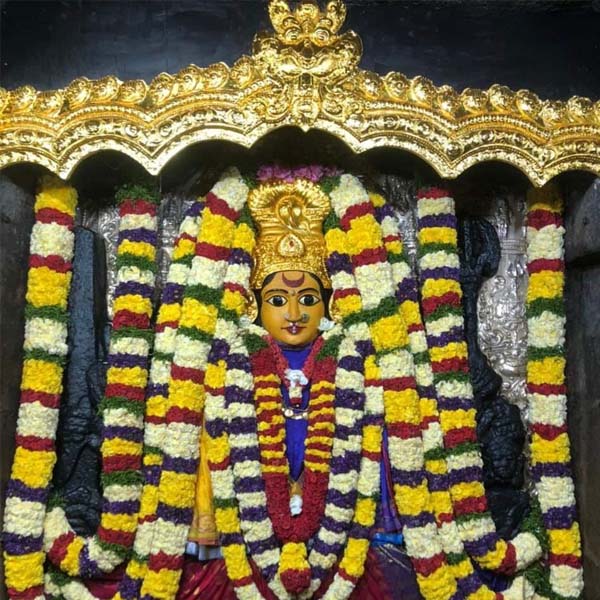 Day 1 - బాలా త్రిపుర సుందరి
Day 2 - అన్నపూర్ణ దేవి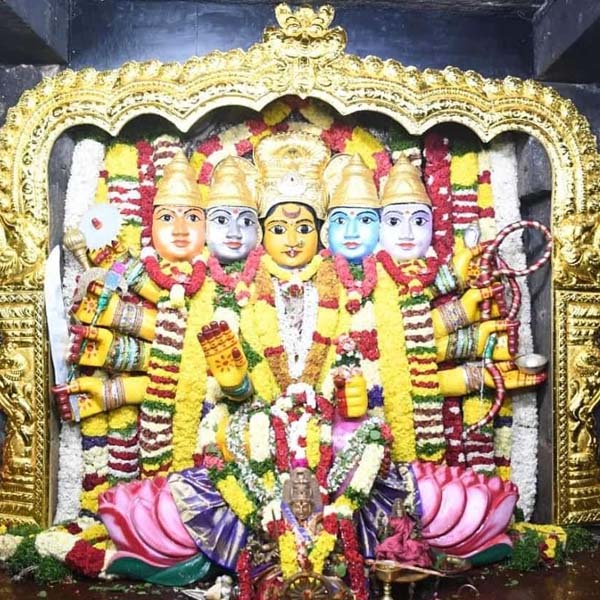 Day 3 - గాయత్రీ దేవి
Day 4 - మహాలక్ష్మి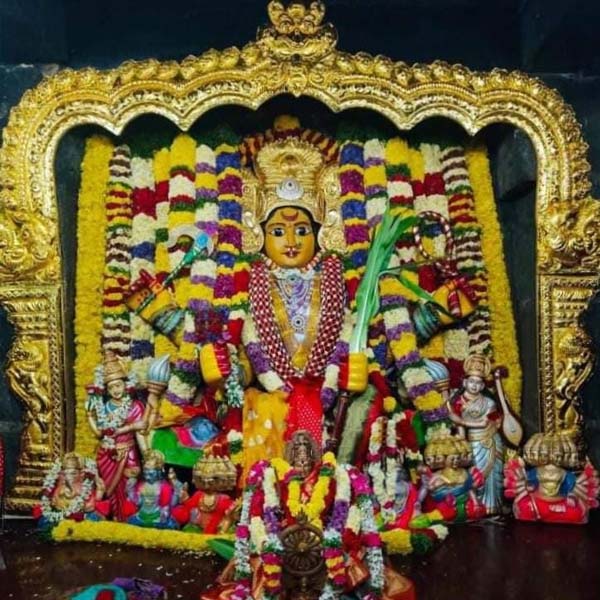 Day 5 - లలిత త్రిపుర సుందరి
Day 6 - భవానీ మాత
Day 7 - సరస్వతి దేవి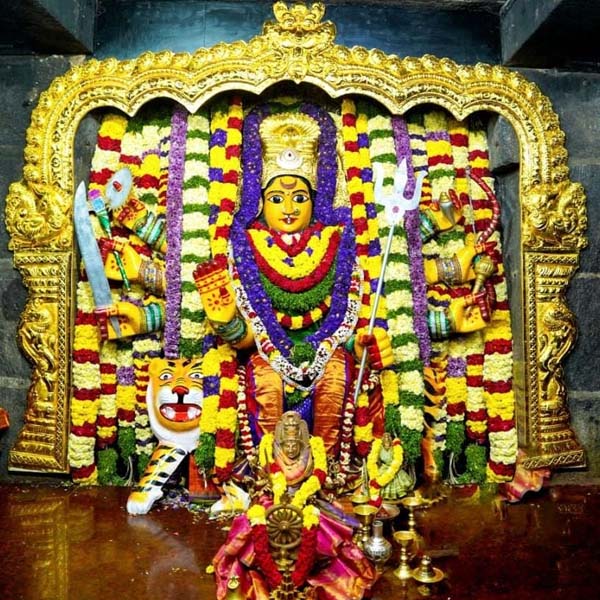 Day 8 - మహా దుర్గా
Day 9 - మహిషాసుర మర్థిని